"This tour drips authenticity… This is a tour for the true believer in the world of specters and the power they can wield.​"
Awarded the TripAdvisor Certificate of Excellence 2021
USA Today rates Bloody Mary's as "Best" New Orleans tours.
You can step beyond the veil of ordinary reality with us! Explore the Most Haunted and Sneak off the beaten path to hidden gems! Come explore exclusive locations that you can only venture into with us!
See fascinating above-ground burials, actually go inside Haunted houses, see working Voodoo altars, paranormal evidence & swamp spirits.
Bloody Mary's tours specializes in the unique presentations and serious portrayals of the magic pulsing through our mystical city.
​​
All of Bloody Mary's presentations are historic and revealing: some spiritual, some even racy – But whether paranormal or normal, always FUN!
Realize the history and the folklore firsthand on our unique walking tours or upgrade to checkout our luxury van tours for a step beyond the French Quarter.
Bloody Mary New Orleans tours specializes in the unique presentations and serious portrayals of the magic pulsing through our mystical city.
But whether paranormal or normal, always FUN!
FRENCH QUARTER SUPERNATURAL TOUR & Ghost Hunt
½ OUTSIDE Ghost & Voodoo vampire walking tour |
Best of Haunted history + Big 3 New Orleans Ghosts and Voodoo Paranormal
+ ½ INSIDE Ghost hunt with Paranormal equipment
Watch your Ghost Hunt on the Big Screen!
8:00pm | Fri & Sat | 2½ hours $58
max 16 public walking tour
This tour meets in the haunted bar patio of Lafitte's Blacksmith Shop bar 941 BourbonSt ends inside haunted museum for our exclusive ghost hunt
HAUNTED PUB TOUR
TRUE CRIME SCANDAL SPIRITS
French Quarter Walking Tour with a Paranormal Twist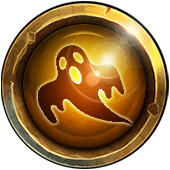 #1 Nighttime Haunted Experience​ in USA
The Original Haunted Pub Crawl
GHOST TOWN TOUR + GHOST HUNT
Haunted City • Cemetery • Voodoo Paranormal
Multi-Stop | 5 Neighborhoods
Paranormal Equipment provided
Historical | Interactive | Real
+inside 2 exclusive locations
#1 Ghost Hunt Tour in USA
After Dark
7:30pm | Mon Wed Fri |
3.5 hours
$99 per person 13 max
Dusk
4pm | Fri. | Sat
|Sun 3 hours
$89 per person 13 max
DEAD & FAMOUS TOURS
Cities of the dead
These are Cemetery & City super charged explores through culture, music , magic !
1) SINNERS, SAINTS AND SECRETS
Fiction vs Non fiction :
Music Voodoo Vampires Cemeteries Spirits
2) VOODOO CITY CEMETERY EXPLORE
a Crossroads: Hoodoo-voodoo field trip
+ a voodoo doll making workshop
12:00pm | 2:1/2- 3 hr
$75 & up​ 2 person minimum 12 Max
OR Private














Meet at Haunted Museum
828 North Rampart Street
*Free museum with all paid van and ghost hunt tours
City & Cemetery Ghost Hunt Combos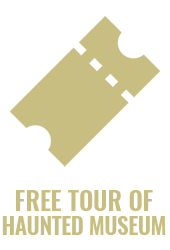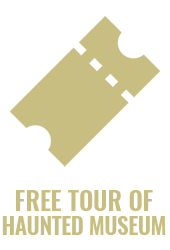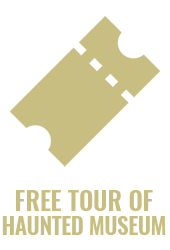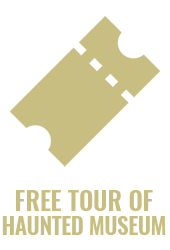 Come Ghost Hunting inside a 200-year-old historic French Quarter building. We are on lockddwn, all alone inside. Feel the authentic haunted atmosphere as seen on Haunted History, Paranormal Lockdown. Buzzfeed: Unsolved. Paranormal Files. Do Ghost hunting w professional paranormal equipment and open up for your hands on experience. Many people hear spirts, get touched & see them too + watch the playback of their hunt to examine evidence!
Midnight ghost hunt
10:30 pm 2 hours $75 Sat. & Sun. 4person min 13 max. reservation only


VICTORIAN SÉANCE
A seance + paranormal
& psychic experience
Experience a Victorian-style Séance for a different look at the spirits around us.. Connect in New Orleans seance parlor at the Haunted Museum to communicate w the other side with Celebrity psychic medium, Priestess Bloody Mary to facilitate your co channeling affair! The New Orleans Best Combo: 1/2 Seance 1/2 ghost hunting!
"Learn and do- old school and new!"
Mediumship, Auto-writin Psychic exercises, grounding, communication PLUS Ghost hunting with Paranormal equipment .
7pm - 9:15pm advance reservation
12 PERSON MAX Sat & Sun


Bloody Mary's
HAUNTED MUSEUM & Mystic Voodoo shop
Explore the supernatural side of New Orleans History with us. Museum tours by day and Ghost hunts by night. Come see how to connect with ghosts inside a 200-year-old historic Haunted House & Voodoo Spirit Shop.​​​ Join author, TV celebrity and Voodoo Queen Bloody Mary at her notorious Haunted Museum NOLA and get the state of the state of the Art APP included to guide you. Paranormal activity awaits you and book a ghost hunt for more! Relax and Connect at our large open aired creole courtyard. Get a psychic reading or healing & definitely book a seance experience!
Located at 828 North Rampart Street in the French Quarter. + a bit of True Crime when you see the Zack & Addie attic or look at the other 1
Opens 7 days @ 12:00pm- 5pm
after hours events
7 nights $13 onsite | $10 online
(or call for private appointment)


Interested in a tour and psychic reading? Check out our many bundles, combos, and packages to get the most for your money ans go home with a little spirit tool, mojo or potion too!
We can mix and match a customized, private tour for exciting and magical "urban explores" to meet you and your groups needs with ease.​
Spend a day at the "Soul Spa" for a psychic reading or Spiritual Service by our talented mystics and priestess! Chosse tarot cards, runes, energy work,, uncrossings, candle work for cleansings with a magic touch!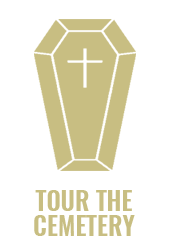 But whether paranormal or normal, always FUN! Maybe try a 1 on 1 custom experience!
We offer New Orleans most authentic Haunted experience wrapped in a web of Haunted history and the powerful cultural impact that created it all + original research and first hand experience. The Bloody Mary difference is that we actually live the cultural nuances that makes NOLA unique !
These Below tours are temporarily only private
Due to the skeleton crew at present we are only offering this tour as a custom private option; 504-915-7774
The Seance
Paranormal Combo
Ghost | Voodoo | Vampire
"the dark side of the city"
TOUR of the UNDEAD
+ The Big 3 Ghosts: Delphine LaLaurie, Jean Lafitte & Marie Laveau + meet at a haunted pub + add Voodoo, a vampire or 2 and the Loup Garou plus the history that created it all!
This tour meets at the Lafittes Blacksmith shop bar & ends inside Haunted museum for your ghost hunt!
NatGeo says: "Bloody Mary is the real deal"
It's going to be a bumpy night
these 2 tours temporarily private only call to book!
The original after dark cemetery ​
Breathtaking & unbelievably brilliant
%content7%
RESERVATIONS: 504-915-7774