Palm • Tarot • Tea Leaves • Bones • Séance • Past Life • Reiki • Energy Healings
PSYCHIC READINGS, MEDIUMS AND HEALERS
Come on in and get your walk-in Readings with New Orleans' best Psychics!
You can trust Psychic readings by Bloody Mary and her hand-selected Psychic Mediums & Mystics. Choose from Tarot cards, Bone throwin', Séance, Crystal ball, Past life, Runes, Palm readings & Reiki coupled with other mystic methods. At the Psychic Spa, New Orleans' best Psychics wait to psychically navigate your needs with their spirit guides and yours.​
Each of our adept Psychic readers also has their personal spirit guides to assist you in your session. You can always trust your gut and book the mystic that you resonate with.
We may ask you to trust the spirits advice to choose the style best to work for you! Many selected psychic styles by appointments require 30 minutes or more.
People come for psychic readings and Spiritual work in crisis situations. We suggest a more preventative medicine approach. Offering a full mystic healing method, we remind you that we are life coaches. We strive for balance and can include uncrossings and banishes for a fresh start. We want the clearest big picture long term success for you.
In Bloody Mary's Psychic Day Spa at 828 N. Rampart Street
​Take advantage of our walk-in psychic reader of the day at discount prices. Perhaps you prefer to pick from one of our psychic adepts by appointment, in person or by phone in a private suite. Maybe you deserve a whole Psychic Spa-Soul day, in house or on locale.
We offer multiple style medicines, energy healings, folk magic, remedy baths and some psychic life coaching spiritual work. Let the work we do, work with you for your "big picture" goals and successes. And yes, you have to participate so there is homework to continue to clear blocks and move forward.
PARTIES WITH A LIVE PSYCHIC​
Hire one of our Psychics to live up your party!

We dazzle thousands at New Orleans Events and parties for over 25 years. Let us come to liven up your party! Our psychics for hire can come right to you! Planning your full theme party or psychic party is our specialty – at Bloody Mary's place or yours!

You can choose co-channel and commune with spirits in parties, private sessions or group Séances. A wandering whisperer could mingle in the party and pull a card, inspect a palm or maybe even offer guest a wish blessing gris-gris! You will always want to include the tried and true traditional psychic table set ups for one on one sessions. We have so many options to add on!​
Delve deeper into the methods each of our psychic readers have mastered.​
MEET OUR ADEPT
Check out our Psychic Spa Day options. Some of these work with you to design a step-by-step program to help fulfill your needs. Our 15-minute options are limited to one style and one person per session by phone or in person.
Call 504-915-7774 for more detailed information.​
HOURS:
12pm-6pm Thursday–Sunday
12pm-7pm Friday & Saturday
IN OUR PSYCHIC SPA AT THE HAUNTED MUSEUM​
Voodoo Queen Bloody Mary​
A Local Born Psychic Medium, Ghost Whisperer, Qui Gong Healer, Psychic X-ray, Past lives, Hypnosis, Bone throwin', Tea leaves and Psychopomp.
Bloody Mary is a celebrity Psychic and Voodoo Queen offering holistic psychic sessions, Kuji-In: Qui Gong energy healing, seership. She is an evidential medium and will do channeling, hypnosis and Voodoo/Hoodoo ritual consultations by individual appointments and offers psychic services for groups at psychic parties, weddings and conventions.
As a full rounded Mystic, spiritual healer and certified hypnotherapist, Bloody Mary will consult with spirit guides, angels, ancestors and the Loa directly to help your soul for guidance and healings. As a clairvoyant, clair-sentient, Bloody Mary may prophesize and/or synthesize through a sort of psychic x-ray which may reveal spiritual, emotional and physical blocks to your spiritual wellbeing so they may be faced. Glimpse into the akashic records and begin transformation.
As a teacher she can help you open your own psychic abilities in order to help you heal yourself. Empowerment and teaching are the main goals. As a light worker and psychic who lives a life of Spiritualism offering help for you treat the root of the issue as well as the symptoms in order to heal is her goal. If your diagnosis requires more than spirit alignment you may be prescribed homework or offered a spirit tool such as a gris-gris, bag, cleansing bath or other further ritual workings.
Bloody Mary is an ordained Mambo Asogwe (priestess) of La Source Ancienne Hounfo in La Nouvelle Orleans of Haitian Voodoo, Voodoo Queen of Creole New Orleans Voodoo, ABH certified and registered hypnotherapist, Traituer (Cajun creole healer), ordained minister of Ordo Templo Verdius, reverend mother of the Universal Church, knight priest of the Mystic Knighthood of the Crowned Heart, a QiGong and Kuji-In healer of Hindu and Mahayana Buddhist Oriental esoteric traditions, master energy healer, twinned priestess with Foxwood Temple of the Old Religion, Queen Bishop and founder of Les Salon L'Esprit de Verite a la Criolle Nouvelle Orleans. Coming Roman Catholic background with deep New Orleans ancestral roots are pieces that guide the forces in her work. Local Houma Indian and Lakota teachers have also been a part of her studies to deepen the pool of her shamanic contributions with New Orleans Voodoo. Her learning has been an interdisciplinary, deconstructive and reconstructive process from the roots of New Orleans Voodoo.
Bloody Mary now offers reservation only in person, by phone, skype or by email readings for those who seek her psychic healing services. Using her own psychic ability and her connection to the spirits she can lead you to the answers you seek.
Mambo Gina and Shaman Andi are our premier in-house Psychics who work with Bloody Mary available for appointment.
​
Lady Lizette
Adept Psychic, Tarot, Palm, Tea Leaves, Pendulum, Crystal Readings & Sound Therapy.
Our vagabond Liz is new to New Orleans but not to Mysticism. She is an adept Psychic Medium, Palmist, and Teacher with skills in séance, tarot, tea leaves, and throwin' bone.
Lady Lizette has 20 years' experience professional psychic under her belt. Add on a B.A. in Religious Studies and Philosophy & Theology grad work with an ancient language focus plus that altruistic school of hard knocks.
Spiritual healing is also on her plate, so add some smudging to a little sound therapy with singing bowls and voila!
​
Priestess Shaman Andi
Priestess, Psychic Medium, Bone Throwin', Reiki Master, Root Woman, Tarot, Crystal Readings.
Priestess Andi is a gifted psychic, Tarot reader, medium, diviner, ordained minister, practicing shaman, conjure woman, root worker, ritualist, and healer. Andi was born into a line of seers and healers and raised by her grandmother – a spell worker and root woman. Andrea is an initiated shaman with lineages in Tamang, Bon, Dagara and Quechua traditions and ties them to her own birth traditions in the West here at home. For 30 years she has worked professionally in the spiritual and mystical realms, using a combination of technique in her psychic readings including crystal healing, reiki, shamanic processes, tarot and bone readings, and direct channel. She sees her work as a gift from Spirit and feels a responsibility to use her talents to help others reach their fullest potential.​
Swamp Witch Melissa
Native born, Swamp-raised Native American Houma tribe Tarot Reader and apprentice Shaman.​
Kathryn
Card Reader, Rune Interpreter and Bone Throwin' Specialist
with a touch of Glamoury on the side!
Mambo Gina
A local born Initiated Voodoo Priestess, Paranormal Investigator, Tour Guide, Tarot Reader, Reiki Master, Yogi and Pet Psychic.
Mambo Regina is a native born New Orleanian and a Mambo Asogwe in Haitian Voodoo tradition, New Orleans Voodoo priestess, Hoodoo conjure worker, Master reiki healer and animal psychic. She reads tarot cards, energy and the tea leaves. Her family has been rooted in New Orleans since the early 1700's and has been held responsible for the fire of 1788 which took seventy five percent of our town. Hence, Gina is fireproof. She holds the element of fire at hand to hep reunite your fiery side. She has over a decade in animal healing experience, a background in strega Italian witchcraft and twenty years of voodoo studies under her belt.​
Psychic Juliet
Holistic Healer, Tour guide, Medium, Astrologer, Crystal Ball, Palm, Reiki, Tarot and Tea Leaves Reader.
Juliet explored her psychic gifts as a young child but her journey into formal studying the esoteric arts at Desert Institute of the Healing Arts where she studied Massage, Reiki and Holistic Health. Juliet has a unique approach to Healing, incorporating Shiatsu, a form of Acupressure Polarity and Lightworker Reiki into her own eclectic form of body work. She also holds a BA in History/Psychology. She has been a Professional Psychic for over twenty years, specializing in Mediumship, Tarot, Channeling, Tea Leaf Readings, Astrology and Palmistry and Crystal Ball Readings. Her favorite specialty is Karmic Astrology – An In-Depth Chart Analysis by Astrologer and Psychic Juliet is an insightful and fascinating journey into self-discovery.​
Bloody Mary's Voodoo Hounsi assistants extraordinaire and traveling psychics. They will zap their mojo your way- In voodoo dolls, mojo bags and even smudge your aura clean!​
Many talented psychics and travelling adepts could be visiting during your stay. Call to see who might check in at the Haunted Museum during your stay.​
Most of our full mediumship readings and psychic healings by Bloody Mary and others, psychic symposiums and classes are by appointment in advance. We also offer shorter tarot or palm readings for 15-30 minute walk-up readings during business hours and are always happy to assist you with our full array of mystical products too.​
"The Spirit of Place, the river and her children of the Swamp blend in heavily with my healing work – I work in the river and on the green at sacred sites. In other words, nature spirit guides and the ancestral."
– Bloody Mary​
"I can help you navigate through rough waters, to calm seas with open sails and seal damages incurred along the way. I am but the hollow bone, a conduit of energy from the source."
– Bloody Mary​
"My calling is as a shaman, healer, and a seer; one who walks with one foot in each world – the world of man/woman and the world of Spirit. I see each individual as a river flowing direct from source. I am able to see where the course of the river has been changed or diverted, and through communication with Spirit and the ancestors am able to help guide them back to the original path."
– Shaman Andi
Experience our Victorian séance Sundays at 6pm for a different look at the spirits around us.
By Reservation Only.​
Held at the New Orleans Victorian Séance Parlor
in Bloody Mary's Haunted Museum at 828 N. Rampart Street
(private times also available)
walk-in daily tarot and palm | specialty readings by appointment​
psychic mediums | past life | tarot | tea | bones | reiki | qui gong | pet psychic​
consult, clean & clear · banishings · hoodoo · baptisms · love work · weddings
call to book our bundles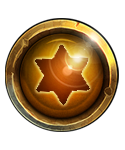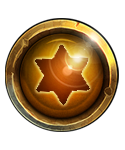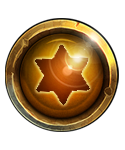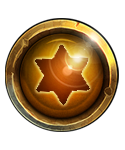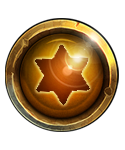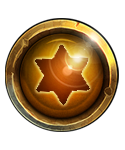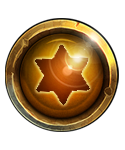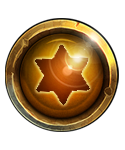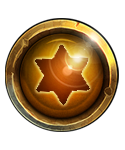 CALL US WITH YOUR VISION AND LET'S CO-PLAN YOUR PARTY​!​