We feature the Victorian visual of a séance: sitting around a round table holding hands, table-tipping and summoning ethereal manifestations recreated in the flesh for you (it's up to the ghosts if they show). This is still as much of a valid way of connecting with the other side today as it was historically in old New Orleans during spirituals of movement heydey!
When group minds collect together to connect with a loved one it is still a wonderful way to contact the other side. We recreate this paranormal glamour atmosphere of yesteryear here and now privately at the New Orleans Séance Parlor for your personal mediumship needs.
POP-UP PARANORMAL PARTIES:
Bloody Mary has provided this paranormal glamour atmosphere of yesteryear-style Séance since 1999. Experience it at Bloody Mary's Haunted Museum where Mediums wait at a group table for collective connection work.
Hosting a party? Private séances are possibilities where we come to you to set up a pop-up paranormal experience that travels to your special event or psychic party or bachelorette suite for a spiritual encounter your guests will never forget!
Call to plan!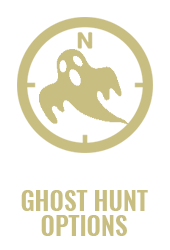 Experience the Victorian-style Séance
Sundays @ 6pm
for a different look at the spirits around us.
$66 per person | 1½ - 2 hours | by Reservation Only
Located at the Haunted Museum, 828 N. Rampart Street.
• • •​
NatGeo experienced Bloody Mary's Victorian Séance during a Séance Sunday and raved it as
"…The shrine of spirit communication!"
INFO & POLICY:
Advance Reservation Only: Same day seats possibile if available.
Public Séance Sundays: Maximum totals 13
Séance includes a free tour of the Haunted Museum.
All sales are final; no refunds.