Awarded the TripAdvisor Certificate of Excellence 2019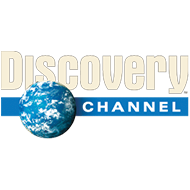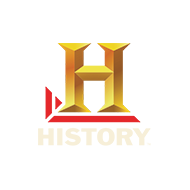 Book a Séance
or Psychic Reading
Go deeper when you join after hours Ghost Hunts!
Try the public Ghost Hunts on with a small group or create a private ghost hunt and explore after-hours inisde our haunted 200 year old buildings. Expand and plan a whole Haunted Night at the Museum Paranormal party by adding more psychics, a divination station, some hands-on Hoodoo how-to, some hors d'oeuvre and a few extra spirits! Book now for public or private ghost adventures.
Come do Voodoo Paranormal. Connect with ghosts using psychic, holistic, voodoo and electronic paranormal investigation styles. Use our professional paranormal equipment and enjoy playback of your ghost adventure
Face the magic with our wealth of psychic readings, spiritual services, rituals and workshops all with our fabulous in-house psychics, priestesses and traveling adepts.
Join our Victorian-style Séance or plan a Paranormal Party or Mystic Event, your place or mine or even virtually on line!
Book 1-on-1 psychic readings, join workshops, or connect on after-dark Ghost Hunts and forums.​ Take a class, tune-up, uncross and even enjoy unique tirual work spiritual services, ceremonies, love rituals, or hoodoo & conjure workshops. Most everything is available on the phone and our remote services do work!
Explore the possibilities and services today!
Wander through Paranormal displays and hear the supernatural history behind the artifacts on your guided tours, temporarily by private resevration only. See a haunted collection, haunted dolls, Victorian Séance parlor, ghost photo gallery, Occult artifacts, Voodoo Altars all in a 200-year-old historic French Quarter cottage. Connect with the spirits in a Hall of Voodoo Altars, explore paranormal evidence and artifacts, learn about the Who's Who of New Orleans Ghosts, relax in a beautiful hidden Creole courtyard, and travel through the compound to a haunted attic and carriage house. Maybe you can find all 13 resident ghosts!
Get the APP & Virtual Tour with us 24/7
Search APP store for " Bloody Mary Tour "
Visit a real
Haunted Museum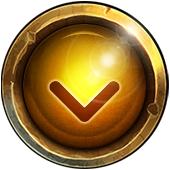 "This Haunted Museum in New Orleans is not for the faint-hearted​!"
The Haunted Museum & Spirit Shop features Historic Haunted Museum Tours, Ghost Hunts, Haunted Collections, Paranormal Evidence, Psychics, Victorian Séance Parlor, Classes, Voodoo Pharmacy, Voodoo Doll Bar, extended City & Cemetery tours, Voodoo & Metaphysical Shop, Gris-Gris and Ghosts!​
Get a Sneak Peak of the
Haunted Museum​
This video is about the early stage of Bloody Mary's New Orleans Haunted museum. Follow the haunted journey from the beginning.
Tour a 200-year-old historic French Quarter building. Feel the infamous haunted atmosphere as seen on History Channel's Haunted History, Paranormal Lockdown and Buzzfeed: Unsolved. Join a guided tour through the Haunted Museum with a ghost photo gallery, séance parlor, Voodoo Hall of Altars, psychic center, PSI testing area and 13 resident ghosts!
NOTE: Upgrade by booking one of our ghost hunts, walking or van tours online, the Haunted Museum tour is free.​
View the real
Ghost Gallery
Book a Walking
or Luxury Van Tour
See a sample of Bloody Mary's
Ghost Gallery Pics, Videos & Sound
We encounter anomalous evidence every day on and off site, all throughout New Orleans and especially in our own Haunted Museum. Share your own evidence of spooks and see what we have captured on film and tape by voices, videos and photos!
Bloody Mary Tours offers a wide variety
of on and offsite tours by foot and by van.
Discover our tour combos to explore the neighborhoods of New Orleans such as Treme, Mid-City Bywater, Marigny, Garden District, and the famous French Quarter, plus see above-ground cemeteries and even tour the haunted bars of Bourbon Street!
Bloody Mary's premier New Orleans Metaphysical Spirit Gift Shop
The Spirit Shop includes a Conjure Corner, crystals, candles, curios, an authentic New Orleans Voodoo pharmacy, Gris-Gris, voodoo dolls, crafted spirit tools, bones and baubles all in a boutique with the largest collection of Spirit Boards in the South.
Browse the
Spirit Shop Online
AND A HAUNTED DOLL NURSERY...