Personalized Weddings and Love Rituals.
Bloody Mary offers planning, permitting, and all your personal concierge needs
for THE most talked about Voodoo weddings, elopements & parties in New Orleans!
Plan your Magical ceremony by Voodoo Queen Bloody Mary and do 'till death do us part' differently! From small elopements to destination weddings, we do it all! We officiate, co create and entertain, our place or your. Let the personal touch of local Voodoo Queen, Priestess Bloody Mary, orchestrate the perfect ceremony with you, for you. She has been labeled the Psychic Planner for her intuitive knowledge, matching you with the perfect way to celebrate your day. Perhaps a Gothic or Wiccan Wedding is best for you or a meaningful magical ceremony even just your own personal romantic ritual – we have it all.
Progressive, spiritual, cutting edge unique weddings wait for you including our sought-after Voodoo Weddings.​
All weddings have a New Orleans flair and can add an esoteric touch. Maybe the avant-garde "Black Roses Red Wine" affair is perfect wedding for you, or maybe a themed affair such as Celtic, Gothic, Wiccan, Historical, Swamp. Romantic, Magical, Fantasy, Zombie, Vampire, Ancestral or Voodoo.​
Call to choose from one of our package ideas (such as the Death Do You Part Package) and our offbeat list of add-ons: a haunted rehearsal dinner, a wedding party haunted pub crawl, haunted honeymoon tour options, a strolling violinist, a second line jazz band or a flash mob, and much more.
To meet your personal spirit or budget needs, payment plans are available. We perform straight weddings and LGBT weddings – even before it was legal – for over a decade.​
'Til Death do Us Part...
Voodoo style
Check out this 2009 Wedding and a latter Offbeat Bride Magazine about a fabulous Bloody Mary Voodoo Wedding.
Danielle & Banger's Gothique, Burton-esque, Voodoo-inspired handfasting wedding on All Hallows Eve in New Orleans is the perfect example of a Bloody Mary event.
This offbeat wedding on Halloween had a very lush, theatrical, maturely decadent, and darkly sensuous dramatic feel. With the wedding being an immersive, interactive experience for the guests, not just something to be observed but very much experienced, Bloody Mary, Mambo Asogwe, officiated the destination wedding and planned the reception at the fabulous and haunted Muriel's restaurant.
Read the article featured in Offbeat Bride and discover all the details!
Call the loa, the ancestors, and add the voodoo drums to bless your Voodoo weddings – always magical and memorable for all!​ This is eclectic and customizable!
We plan everything from Renaissance to Zombie weddings – Gothic, Vampire to Pirate themes. What's your fancy?​
Gather together for a nature-based weddings under our ancient Oaks, at the edge of the bayou for local Swamp Magic in your tryst!​
Choose our famous Celtic or Wiccan weddings – Just Jump the broom, or our famous Hand-fasting Weddings and even invoke the Goddess.​
Co-design your perfect ceremony – Maybe in my fabulous courtyard, overlooking the Mississippi with or without religion, blend them all or even a heartfelt ancestral salute!
Love is a spirit unto itself. Let us focus your ceremony all around your unique love: Always and forever and all the genders.​
Customize Your Wedding Event:
CONTACT US WITH YOUR IDEAS!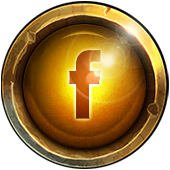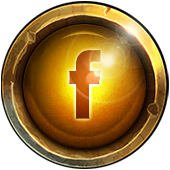 RESERVATIONS: 504-915-7774
bloodymarynola@gmail.com​​
Copyright 2005- 2022 Bloody Mary's Tours, Haunted Museum & Voodoo Shop