How-to Voodoo & Hoodoo Classes + Workshops.
Public & Private: Voodoo Workshops & Classes Empower You!
Take one-on-one Voodoo workshops, designed with you, the student in mind. Just like old school, you can come share in some of our old Hoodoo handed down way.
The teacher priestess shows the way to her apprentice. Since all her students were not on the same level, naturally she would teach to them according to their readiness.
Bloody Mary offers one-on-one conjure classes today and full Voodoo retreats.​ Book one of our specialty public workshops or a premier class for your group privately. We also offer a once monthly free, talk, walk or lecture for you to join in person.
Every day there are free magic moments in pop-up Voodoo & Mystic quickie classes.​
Bloody Mary loves to meet and get to know the people she teaches, and she will be offering webinar program and group classes you can join soon, so be sure to submit your email address on the newsletter sign-up below to be added to the waiting list.​
Check calendar for public classes and seasonal events.
VOODOO WORKSHOPS
& CLASSES
Get your feet wet first with individual Voodoo Workshops and Classes as detailed below or start seriously delving deeper into New Orleans Voodoo by graduating to the entire Voodoo Retreat. Choose your academic endeavor and call for details:​
Voodoo Retreats (Apprenticeship​)
Gather raw power, transform and create with New Orleans Swamp Magic!
Full day, night or, even, an overnight experience. This is similar to the Psychic Soul VIP Experience half day extended and the full New Orleans Voodoo Retreat, ritual workings focusing on the raw sample magic element featuring: head washing, training seminar on cleansing, grounding, rebirthing, collecting and communing with nature and ending with a departure empowerment blessing ceremony.
​
Create a private class for your level one on one with Bloody Mary and her associates. Need money magic? Want love? Need to clear and cleanse? Pick one subject, do a bit of all, plus many more subjects to choose from.
​
Maybe you want to share a class to help your staff empowerment. Let's find the perfect way for a Mystic team building experience. The Voodoo Academy is here! If you want ritual healing, Voodoo training in a simple class all the way to an intensive program designed for you and yours.
Schedule the Marie Laveau Mysteries:
New Orleans Voodoo
Offering from dedicate level to adept apprenticeship programs.
Each phase is different. Stage one: full day or overnight deluxe treatment with workshops, classes, services and a full mystic hand designed itinerary just for you. Please call to get started.​
​
THE MIDAS TOUCH: Power & Prosperity​
Abundance & Manifestation:
Spell Casting & Reeling it in
Gris Gris Bag & Candle Burning Workshop
Voodoo Doll Making Workshop
Abundance is your birthright, claim it. You will not actually be able to turn anything into gold, but metaphors and intense visualizations are an important part of your steady abundance. Ideas like The Secret or creative visualization methods are not a new age phenomenon, but an ancient folk wisdom. Let's reactivate that power and visualize over-the top abundance into our lives in this Voodoo workshop. Spirit and metaphysical worlds around us may not be able to keep up with inflation so it's our job to think excess so we get more.
In this two-hour workshop, you will learn how to remove obstacles, identify and plug leaks, and seal up with abundance and empowerment. Discover Energy work, folk magic, Voodoo, hoodoo and Conjure the prosperity and attraction you deserve.
You may know the word Mojo from song and slang, but we make you the Gris-gris. This is a spirit tool not just a sachet or herb bag. Gris-gris is alive, that is the most important and almost forgotten part of the process, this is an actual spirit! We need to create, conjure, feed and nurture the spirit nature of this tool. Learn to make and take care of this helper and add the bonus "how to" – focus the power through lights and candle burning methods. Call now to customize!
We light the way so you learn the correct way to make spirit tools and discover how to make a Gris-gris, aka mojo, toby nation sack in this Voodoo workshop class. Intro into living spirit bag creation and how to set lights and anoint candles properly. Custom lecture with hands-on workshop plus a How-to all designed just for you. Immerse in cultural traditions and hands on options like, gris gris, ju-ju's , voodoo dolls, ve-ve and more in your Voodoo academy classroom!
(90 minutes to 2 hours | Ingredients included | Price depends on how many and when)
​
Meet our misunderstood friend and befriend the true power in the effigy known as the Voodoo Doll.
Why do we dread it? Why do we fear it? Is it black magic and all that jazz? Find out the answers and more when we banish your fears away and make this powerful ally. Maybe you need it to help you through life's trials and tribulations, maybe you need it to heal your aching back or bring back a lover. There are so many ways to use this surrogate. Learn the craft part AND the mystical part as we awaken the spirit within both of you!
Custom classes are available just for you or your private group. On site or off site available, material and instructions provided by trained priestess.
NOTEL: Doll-making is part of the Friday Noon Crossroads Hoodoo & Conjure Tour or everyday a different way at the Voodoo Doll Making Bar!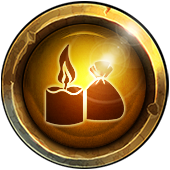 VOODOO WORKSHOPS
& CLASSES