AND A HAUNTED DOLL NURSERY...
Will you encounter one
of our 13 in-house ghosts?​
With over a dozen spirits residing in the Creole cottage on Rampart street, you may meet during your visit plus the spirits attached to haunted possessions that may awake!
Bloody Mary and her Haunted Attractions can be seen on television shows including A Haunting, Ghost Adventures, Paranormal Lockdown, and Buzzfeed: Unsolved.
Bloody Mary has been the featured expert about the spirit side of New Orleans in over 200 documentaries worldwide.
​
Bloody Mary New Orleans: Fans of all ages!
As a pioneer in her field, Bloody Mary opened America's first Ghost Photo Gallery in the French Quarter, New Orleans, beginning in 1999 which unfortunately closed due to damage during Hurricane Katrina. It then moved to her private chambers where the public caught glimpses of it on network television shows like Oddities, A Haunting, Ghost Adventures or on private ghost hunts.
See Bloody Mary's famous paranormal collection! She collects the supernatural and shares them now with visitors and locals. Some of the objects even belonged to the Great Voodoo Queen Marie Laveau! Come visit all this and see her secret 'supernatural collection' all under one roof at The Haunted Museum, 826 & 828 N. Rampart in the French Quarter.
Join author, TV celebrity, and Voodoo Queen Bloody Mary at her notorious New Orleans Haunted Museum for a guided tour. Located at 828 North Rampart Street in the French Quarter. Please check in 10 minutes prior to be on time. Parties of 6 or more, please call to reserve. Private tours are possible.​
• Peruse all our occult collections, haunted and paranormal displays.
• Visit the shrine of Voodoo Queen Marie Laveau and connect in our Victorian Séance parlor with authentic turn-of-the-century haunted spiritualist artifacts in play.
• Explore psychic reading suites, a Voodoo pharmacy for conjure and Hoodoo. Feed 8 Voodoo altars for rituals at our fabulous Spirit Shop with a spectacular Creole courtyard, all with paranormal activity!
Explore the supernatural side of New Orleans History and see how to connect with ghosts inside a 200-year-old historic Haunted House & Spirit Shop.​
Opens Daily @ 12:00pm
Tours: 1pm, 3pm & 5pm
$13 on site | $10 online​
Nothing is rigged.
No animatronics.
No special effects.
Its up to the spirits if they want to communicate. When you are ready to face the paranormal possibilities and the history behind it all, this is the place for an authentic experience.
Mission: To teach and attempt to "protect and connect" the paranormal and normal worlds together for balance.
"Let's preserve New Orleans history, customs, landmarks, and folk magic, promote spirit rights, and communicate with the other side together."
-Bloody Mary​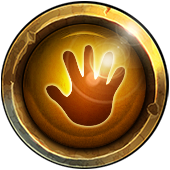 Haunted Museum & Spirit Shop
826 & 828 N. Rampart Street​