Parties • Weddings • Celebrity Hosts • Historic Characters • Psychics
Event Planning:
Let us arrange your entire event or reception, Our place or yours! We have intriguing partners, wonderful locations, tasty caterers, and unique decor to share. Splurge on some mystic magic for Dinners, tours, entertainment . Meet Real life New Orleans artists and entertainers. Voodoo paranormal experts come out to play at your party when you let the psychic planner, Bloody Mary design your unique events. Maybe a full Haunted night at the museum is in the cards!
​
Psychic Readers:
Hire Bloody Mary or one of her special clairvoyants & psychic readers virtually or in person to you party! We are ready to read day or night for parties and conventions. Our wonderful eclectic psychics live the life of magic together with Bloody Mary. Be intrigued by tarot readings, palm readings, past life readings, bone throwing, mediumship and seances.
Learn more on the Psychics page.
​
Entertainers:
Whatever your theme we aim to get you into the spirit with our dancers, singers, drummers or costumed revelers, our Living History troop. Watch the Voodoo Loas dance, the Ghedes serve the punch, a Zombie second line the Ladies of the night might stage a cat fight, or even watch a duel or participate in one in (as a judge-only). Your imagination is your limit.
​
Make and keep your own voodoo doll class with priestess help and blessings. Let us Build an altar for you or with you here or at home on ZOOM LIVE! Examine historic and modern methods of checking on the supernatural with hands on divination tools, psychic connection tools, mediums, + maybe add a paranormal instrumental area for electronic mediumship. Examine paranormal evidence, ghost photos, EVPS., Mojo, candle art + try love porion # 9.
Do you want a quiet quartet or a full marching band? Our Voodoo drum troop will wake up the spirits and our jazz second lines are known to lead the living and the dead. DJ's are a great option, or we offer you a slew of New Orleans bands to dance the night away – even Bounce or maybe a Zombie flash mob to surprise you.​
Let our readers answer questions for your guests with old school New Orleans methods – tarot or throw 'dem bones. We can have them wait at a table for your guests to come at their leisure or have them as wandering whisperers who stroll the party delivering messages waiting in the wings. You choose the style and we will deliver.​ You can create a cozy corner veiled in layers of luxiours fabric with a concelaed laptop for a ZOOM LIVE reading corner at your party too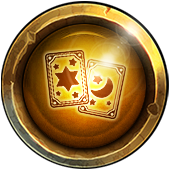 Let our entertainers step out of New Orleans history right into your party. Maybe our characters come from the dark side, the magical side or are the actual current living artists, authors or infamy of NOLA Now… Let New Orleans Who's Who come to you for that authentic touch to remember!​
Mesdame's et Messieurs, Ladies and Gentlemen, Bon Joir! Welcome. We aim to please. Our themes are original, and your guests appreciate our authentic touch. We psychically brainstorm our ideas to match you with the perfect backdrop. Unique creativity Imagined from French Quarter artists and psychic planners direct to your event!​
Fabulous Food
Themed Menus​
Did you know that much of New Orleans' Creole cuisine has a history of its own? Let us help you select your menu items and write up a unique keepsake menu for your events. Get some secret tips – both magical and culinary with our event planning! We create with the chefs at great restaurants and the city's top caterers.​
Bloody Mary Productions scouts fabulous locations , real life experts , celebrity hosts and New Orleans entertainers,
dancers, musicians and Mystic services w authentic paranormal activity. and hands-on Voodoo tables.
Let us bring the real New Orlenas to you, wherever you are!
in New Orleans or on ZOOM LIVE to you.
Customize Your Party or Event:
CONTACT US WITH YOUR IDEAS!
%content7%
RESERVATIONS: 504-915-7774