%content7%
The Ghost of Madame Lalaurie Soon A Movie Star

Ghost writers agree Delphine Lalaurie's Ghost is star material! The story of her dark side story has been featured in multiple books from Voodoo Queens, archivists and Historians. Now Hollywood's finest will soon light up the big screen in a new horror film to shoot in NOLA 2020.

Voodoo Queen Bloody Mary knows this New Orleans spirit well. "Hers was one of the first ghost stories I heard growing up in New Orleans. She has long since been a source of curiosity in my book. I even see a bit of the vampire in this home grown femme fatale known as Delphine Lalaurie. Others may just call Lalaurie a demon, serial killer, or the perfect villain of her day. But I was obsessed to dig up more."

Delphine's day was pre-civil war New Orleans. The ghost of Delphine's deeds and the one of her flesh still stir up a controversial gumbo pot. A small faction of people think she was framed but now archival evidence proves otherwise. It was surprising when author, archivist and colleague Carolyn Long revealed she was taking the biographical task of Delphine to hand. I personally had delved deep into Lalaurie, her spirit and her story for over thirty years.

I am a ghost enthusiast and paranormal person but Archivist author Carolyn Long is not. And now horror film mogul team Chad and Carey Hayes is cranking out a screenplay horror version of Lalaurie. Negotiations are currently happening for the new Horror movie script to actually be written and filmed inside the real Lalaurie house in 2020.

Carolyn only expected to embark on a detached analysis tracing Delphine Lalaurie's bloodied paper trail –but little did she know how close she would get to the antagonist. Delphine's life cut through Long's detachment and her book is out for you to get the nitty-gritty details. Her focus is history.
My books,"Hauntings, Horrors and Dancing with the Dead" 2016 Weisner Publishing and "Paranormal Bluebook II" 2012 by Bloody Mary BMT Publishing deals with Delphine's after life and helps fill in Carolyn's historic sketch with first hand haunting experiences, social history and mystical researched supernatural history. I am a psychic medium, priestess, ghost hunter and local historian. I wanted to get closer to Lalaurie and have met her spirit on many occasions in many places. My focus is history and hauntings.
The Hollywood horror version is hoping to use real life hauntings and experiences to put into the screenplay. Acccording to the Daily Dead the Hayes Brothers said: "We love writing films in which we get to tell true stories – incorporating moments that people can look up and discover did in fact happen. With the LaLaurie House we get to do exactly that… there is a wealth of documentation of a very dark and frightening past of true events. Not to mention that after spending some time there, what we personally experienced was truly unnerving. We haven't been this excited about a project since the Conjuring!" Read full article here their focus is Horror.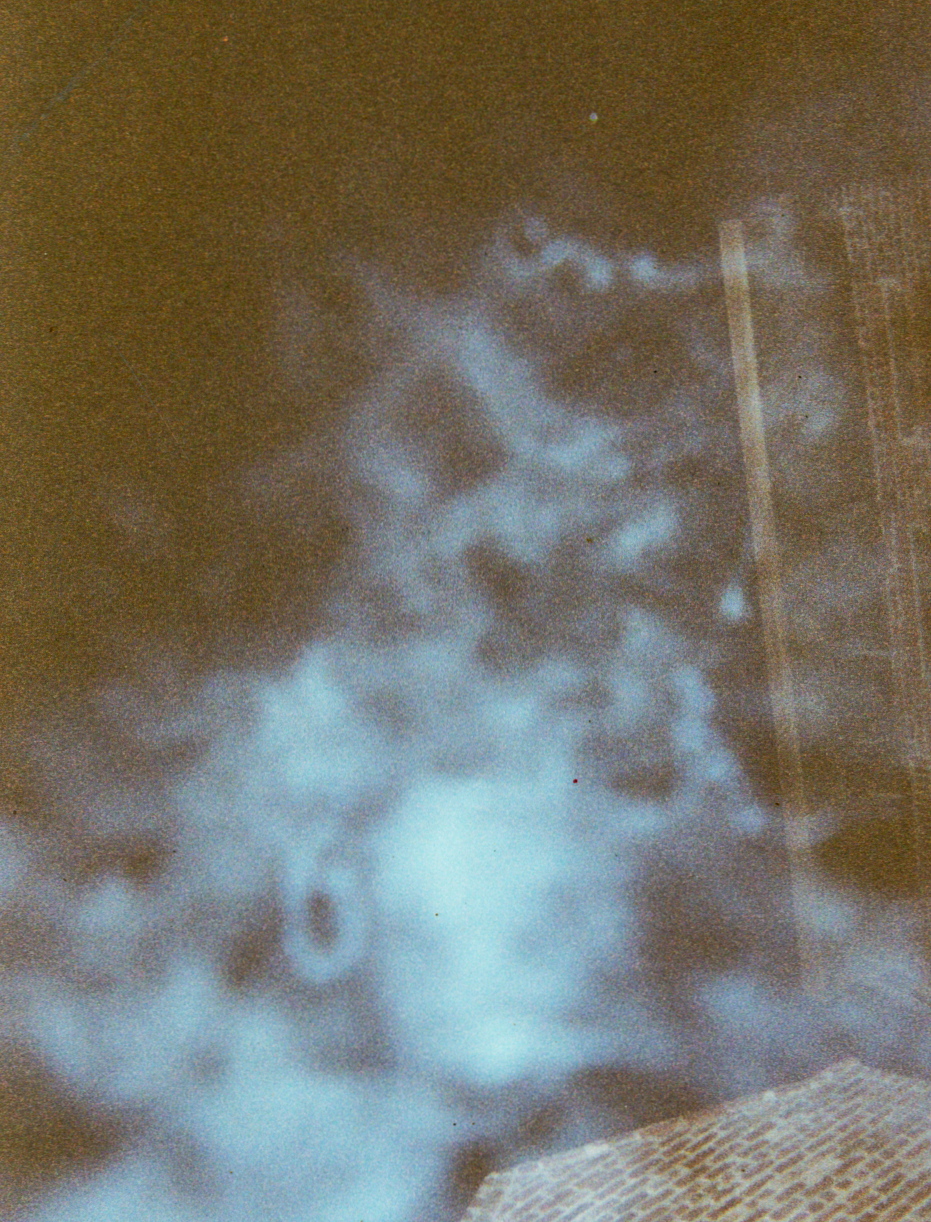 Both Carolyn and I are curious on how the new treatment of the Lalaurie tale will portray on the big screen. The history will undoubtedly be altered and the paranormal is always over the top, so we shall wait and see if any of our long standing research and haunted experiences stay off the editing room floor!
The house hauntings have been recorded since the 1850's. The story is the prominently featured backdrop in American Horror story Season: Coven filmed in New Orleans. Coven gave a rebirth to the horrors of the Lalaurie story infusing it right into the mainstream. Kathy Bates was cast as an elder Madame Lalaurie for that show. They took a lots of liberties with that story that I knew would not sit well with the spirits. I was right! It was not surprrisng when I was called in to do a bit of banishing and exorcism on the set of AHS: Coven. It will be interesting to see what I am called in to do when they film in the actual Lalaurie Mansion! Oddly enough, the actual House is the one my great great great great great Aunt originally built in 1831! It will soon be the set for the star ghost of Royal street Madame Lalaurie and horror writers brother team, Chad and Carey Hayes.
Hauntings and History
Just how could a rich and beautiful creole socialite from New Orleans turn into a monster? Well, more ways than one! Everyone always wants to know why? Why did she keep hidden slaves in her attic to torture? Were they crude medical experiments or vendettas for crimes committed? Maybe it was just a sadistic passion that grew inside Madame. Was their possession involved, demons? The bloodied result was eventually displayed for the whole town to see!
Eye witness and newspaper reports detailed the atrocities revealed from a house fire April 10 1834. A deliberate fire was set by an aged cook exposing the captive slaves. These 7 emaciated tortured souls were said to die shortly after in City hall. Delphine was once witnessed chasing a young slave girl through the courtyard up to the roof where the frantic 8 year old soon plummeted to her death. Americans reported that Delphine Lalaurie would not feed or take care of her slaves properly and they cowered in her presence. No one believed she could she do such things, yet she did. And I believe she acted alone. Many renditions of the tale like to depict the physician couple as a team —I do not agree. Her younger Doctor third husband was certainly aware of the misdeeds in the mansion but he was not actually living on the premises at the time of the fire. Excuses of medical experiments persist and though the tortures may seem like experiments, the Medical prowess of a professional were absent as well as the actual husband. Madame Delphine Lalaurie managed to stay above reproach until the fire itself, only the rumors grew thicker around her.
All the physical evidence aside, I knew there was more behind this. Are their supernatural elements? My book says yes! Plus I still delve deep in to the psychological motivations for Delhpine, both in my travels, tours and in my book. So you still ask, why? There is never one reason. But these days everyone wants to simply chalk it up to the antebellum slavery. This was not the norm. It was illegal to harm your slaves, much less torture them! In fact you were required to feed, cloth, give time off, provide medical needs, old age benefits, religious studies and give a proper burial when it was their time. Specific punishments for run-alway slaves, crimes and thefts were allowed (as they were to your wives) but abuse and torture were not! Nonetheless Delphine abused her slaves, the extent of the torture is still in question.
This haunted house on Royal and Governor Nicholls Streets is riddled with residual energy from the horrible deeds done in the 1830's and is also actively haunted today. The street is thronged with tourists nightly. TV, blogs, books documentaries and gossip envelop the house, it's hauntings and it 's mistress as we speak. Her ghost is waiting to take bows as you walk by. She is not alone for there is a whole cast of ghosts at her side and some that may reach up from underneath.
Madame Lalaurie is prominently featured in my New Orleans Haunted Museum. I have photographed her ghost, talked to her spirit and followed her trail to Paris and beyond. We have also contacted her in Seance. I have personally performed five different exorcisms extracting attachments of Madame Lalaurie from her victims. Some of victims worked in the house , others visited and some even snuck in! Her astral fangs and her ghost travel far and wide. I've run into Delphine in France as well as on the corner of Governor Nicholls and Royal Street in New Orleans. I have seen her shadow and heard her maniacal cackle resonate form the mansion and felt her wrath and her confusions. I've also had run ins with her during exorcisms Click here Check out my books for more detailed hauntings info and read an intro of her on my site under Spirit Legends webpage.
t
Madame Lalaurie: Mistress of the Haunted House.
Bloody Mary was both friend and confidante during Long's research and rescue of documents and details she needed for the creation of Lalaurie biography book. Bloody Mary's psychic connection and personal research discovered many other types of details reported in her books and tours. One very important fact was verified under Longs archival microscope!
Bloody Mary's extra questions for Carolyn Long are shared here:
Bloody Mary :
As a archival researcher you dig up details and record facts. How much credence to you take from neighbors and family members oral histories? This information, true or false, is very important to include in storytelling and folklore studies for it sheds light on the backdrop of the tale. The importance of reporting an evolving belief systems through the ages about a person can tell you a lot about society as a whole as well as the character in question. Did you count this information?
Was there credence given to hearsay and evolving renditions of the story in your academic research?
Carolyn answers:
For the Lalaurie book I used facts found in the various archival repositories, and I also used family letters (from the DeLassus Collection at Missouri History Museum, especially from Madame's son Paulin Blanque) and accounts from several New Orleanians who were Madame's contemporaries— especially Jean Boze. I also relied heavily on the newspaper accounts of the fire.
To keep a personal detachment, like a reporter is supposed to do, is the norm.
Was Lalaurie research different for you?
Carolyn answers
Not really different. I started my research with an open mind. Did she really do it or not? But the more I found, the more convinced I was that she DID do it. And unfortunately, I found another key piece of information AFTER the book was published. Remember the talk I gave at the Broadmoor Library, on the discovery that the very slaves who I already suspected had been her targets were at various times picked up and sent to the "slave jail"?
Bloody Mary
I have always thought Delphine was targeted with her tortures. It was clear that more animosity was aimed at the
women of color in her care. I knew some form of jealousy was involved in Delphine's motives but I may not have realized just how specific at first. Long disagreed with my take on this 10 years ago but agrees now. Her "slave jail" evidence does point that Delphine's animosity was more to particular women of color and their children. She had inherited many of her slaves from the estate of her deceased husband Jean Blanque and these slaves in particular seem to have been the mistress and bastard offspring from that liaison.
So the plot thickens...
Who or what is this woman really - a demon in disguise, a Vampire or a just a vengeful woman scorned turned ghost? What about the occupants from the prison graveyard hidden below? Do narcissistic aspects also fuel her psychopathic tendencies with a touch of blood lust underneath. Maybe it is all of the above!
Tune in for the next Lalaurie Update here and or buy Bloody Mary Book or see the building on an actual Bloody Mary Tour during your visit to New Orleans. CLICK HERE or take the virtual Bloody Mary Tour Podcast / APP combo now Bloody Mary APP
Madame Lalaurie Ouija board ©2017 avail at Bloody Mary Spirit Shop in French Quarter and Now online
Voodoo Queen Bloody Mary 12/ 2019
RESERVATIONS: 504-915-7774