Ghost hunt | Meet & Greet | Para- Panel
++ Pop-ups | Voodoo | Psychics | Contests
Thanks to special Para Guest Nick Groff for Success on APRIL 13!
NEW SPECIAL GUEST COMING for Part 2
list and classes listed soon
Meet many Special guests and your ghost hostess Bloody Mary
VIP ghost hunt and Para panel + Pop-Ups
Be one of the 26 VIP skeleton key guests
w NIck and Bloody Mary who can stay for the whole event-
NOLA PARACON
1pm- 6:30 Sunday June 20
4pm-10pm Monday
Reserve early & Come in person
Haunted museum NOLA ParaCon
828 N. Rampart St.
Meet Bloody Mary
PLUS
Dark Waters | Dana Hollyfield |
Randy Hardy | Michael Bill |
Mambo GIna | Houngan Matthew |
Kathryin Hair Witch | Shaman Andi
There are 3 ways to join:
Dusk VIP key Sunday 1-7pm for only $99 for 13 people. w Seance
OR
22 VIP Skeleton Monday key 4-10pm $175 an Classes, Ghost Hunt +
OR
Ealry BIrd key 1--5 for $50 for pop ups, ritual blessings. para panel
OR DO IT ALL
2 heade VIP Skelton Key w goodie bage $250
If you cant come to NOLA you can still support us &
become an Absentee key holder and help the cause for $25
VIP"s get exclusive small group VIP Paracon Ghost Hunt or Saance
ITC session cememonial voodoo paranormal cleansings
Pop up ,hoodoo classes, And divination stations
Join us this year in my fabulous and Safe
opened air outdoor Creole courtyard and
Haunted Museum. Bloody Mary New Orleans voodoo queen
and her Voodoo Ghostly para krewe are waiting! Yea!
Reserve early for
NOLA Para-Con Haunted Museum NOLA June 20 & 21 2021
Para-Panels, Ghost Hunt, Divination station. Book signings,
Pop ups, cleansings, ceremoy, prizes , contests, cryptids,
ghosts & Voodoo!
NOLA Paracon
Part 1 APRIL 13 & Part 2 June 20 & 21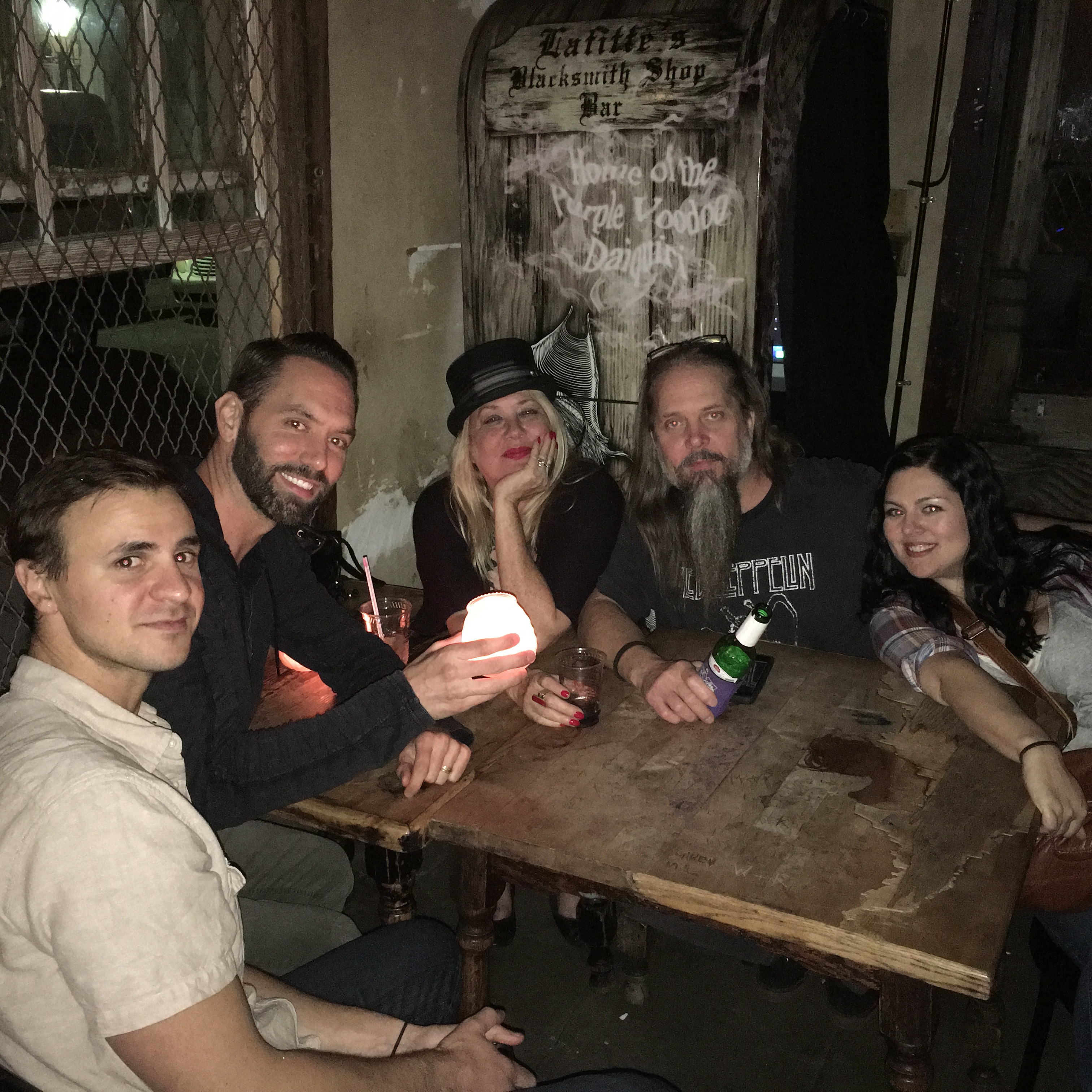 Voodoo Queen
Bloody Mary Presents
SPECIAL GUEST:
NICK GROFF
from Ghost Adventures, Paranormal Lockdown, Ghosts of Shephardstown & the Brand new show Death Walker!
APRIL 13 2021 4-10PM
EARLY BIRD 4-7PM 50 TIX $44
PARA PANEL | POP-UPS | PRIZES | CONTEST | DIVINATION STATION | MEET & GREET
UPGRADE TO VIP
skeleton key
all access to end 10pm
26 TIX $122
for VIP GHOST HUNT
w Nick Groff +
HOODOO TABLE | VOODOO
CLEANISNG | VOODOO SWAG BAG
Meet Voodoo Queen Bloody Mary and HER local voodoo paranormal Krewe + , psychics, swamp witches, mystics, priestesses and adept locals to teach you from inside the box.
Key note speakers are local priests, authors, paranormal investigators and internationally known priestess, witches, authors & tv personalities.
Hurry and Be a VIP at this years 1 day Intensive Mystic meeting of the minds and souls at the exclusive NOLA Paracon April 13, 2021