MEMBERSHIPS & SPONSORSHIPS:​
Escape the scripted rhetoric of large commercial tour companies and delve deep into the real New Orleans with the best: Bloody Mary's Tours.
Our team of experts offer you behind the scenes excursions and explore rich historic paths. We take you on trailblazing Louisiana legend trips for hauntings, horrors and dancing with the dead. Private custom tours are out specialty designed just for you ​- Paranormal or Normal.
Voodoo Queen, Psychic Medium, Author, Tour Guide, Master Storyteller, Licensed Hypnotist,
Qi Gong Master, Paranormal Facilitator
Researcher, author and master storyteller Bloody Mary is a preservationist of New Orleans Creole Customs and a strong advocate for Spirits Rights. As a gifted Psychic, Mary's clients list the living and the dead. She is an evidential medium, ghost hunter and psychopomp.
Mary us local born and raised gal whose NOLA roots date back 300 years. The American Encyclopedia of Haunted Houses lists her personal haunted house and she appears as an international celebrity about haunted New Orleans in over 300 documentaries. She is also a dedicated priestess, Spiritualist, Voodoo Queen, Yaya , healer and spirit worker who created "Voodoo Paranormal".
Book Bloody Mary privately or join her public options every day and night with the best krewe. Mary is the curator of the New Orleans Haunted Museum, Mystic Institute, and a premier tour operator for over 25 years.
Voodoo Mambo, Paranormal Investigator, Tour Guide, Reiki Master, Pet Psychic, Yogi
Born and raised New Orleanian Gina has been imbedded into the culture here since the 1700's. Her family is responsible for starting New Orleans great fire of 1788, so candle burning has always been with her. Gina grew up Catholic but had spirits calling since childhood. She is especially in tuned with animals - dead and alive - and is an animal communicator.
Gina is Voodoo, she is psychic and an adept paranormal who will delight you with her extremes and is a true homegrown New Orleans gem.
You can make appointments with her for psychic and energy work for man and beast as she whispers their way. You will also find her leading many of tours and ghost hunts and Voodoo Yoga classes.
Production Team for: Museum Tours, Store Sales, Parties, Classes & Cleansings, Rituals & Ghost Hunts
This quiet power couple makes things click. Their modern approach keeps everything fresh and clean even if we are knee deep in swamp mud. You will see them assist classes, weddings, rituals, and parties, plus managing our Haunted Museum.
Bloody Mary's son Jagger is our main Museum manager as well as in our New Orleans Voodoo House priest. He is Certified Rhine Institute Parapsychology Field Investigator with a B.A. in Psychology.
Samantha is Bloody Mary's Voodoo Apprentice Priestess, general PA, and savvy manager of the Spirit shop (plus Mary's new daughter-in-law.)
Voodoo Priest, Drummer,
Tour Guide, Actor, Videographer
& Paranormal Investigator
Matthew Pouliot was born in Wisconsin, grew up in Santa Barbara, and graduated from Lee Strasberg Acting Institute in Los Angeles before deciding to quit the Hollywood game and answer the call of the Spirit of New Orleans in 1998.
His love for architecture, his adventurous social life, and his love of music made New Orleans the perfect choice. He earned his honorary local New Orleans title by marrying a local (Bloody Mary) who is also a Voodoo satisfying both his musical and spiritual sides. He drums for the spirits and talks about them on all the tours too. He is a natural intuitive who has the healing touch. He assists the House as its spirit protector, physical builder, and raconteur.
Adept Tarot Reader ,
Intuitive amd Bone Reader
Isabelle is Voodoo, she is Orisha and a fabulous tarot and Heart chakra intuitive reader. So you want her to throw the bones and cast your fate or read your palm, maybe a mixture of all the above, then come on down
How about a bit of Spiritual healing with a combo Spiritual starter plate. We can add a a little smudging or some sound therapy and maybe we can balance your chakras or cleanse your aura with even deeper too!
Psychic Medium,
RIP TO THE ANGEL SEER!: JULIET
Juliet's approach to healing was a holistic technique. Juliet had a 25 year long Professional Psychic, career and WE did seance together for years, she said sh wished to still grace us with her presence. She died suddenly and painlessly, in 2022 We loved her and know she is with the angels and the spirits & her cat who was waiting
Priestess, Hoodoo, Psychic Medium
& Reiki Master
Andi is a gifted psychic medium, root worker, Voodoo priestess, practicing initiated Tibetan Shaman and healer. Andi is part time New Orleans resident who was born into a line of seers and raised by her grandmother - a spell worker and root woman.
She has worked professionally for 30 years in the spirit realms specializing in crystal healing, Craniosacral therapy (CST), reiki master, tarot and bone readings. Her calm bedside manner can calm you but her pointed advice will coerce procrastination to go by the wayside so your healing will begin. So she has a bit soft and tough love together in her medicine pouch.
Voodoo Priest, Ghost Hunter, Tour Guide, Electronic Medium
Mr. Bill is an initiated Voodoo Houngan, a licensed New Orleans tour guide and a ghost hunter. He is well-trained in Bloody Mary Method of Voodoo Paranormal, but you may say he is a resident techie because he loves to work the Ghost Boxes, EVP's and all the other paranormal gadgets Bloody Mary has on hand in house.
He hosts several of the Midnight Ghost Hunts and Bloody Mary's Dead & Famous Cemetery tours, Private Pub Tour, True Crime Tour, and History Tours.
Michael Bill is born and raised in the Gulf Coast!
Mambo Asogwe, Psychic Medium
& Ghost hunter
Karen is our sister Voodoo Mambo, Automatic writer, medium and veteran paranormal investigator who helps co-host special events and ghost hunts. Karen is very active in the Arts scene of New Orleans and you will find her buzzing around with all the celebs at a plethora of parties and theaters all over town.
She also owns her own haunted B&B in the Marigny. The Dauphine House B&B is a great place to stay for an intimate and homey, authentic New Orleans vacation.
"We are social historians and storytellers whose goal is to preserve the old traditions of New Orleans that are in jeopardy of being forgotten in Post Katrina and covid times. As local New Orleanians Cultural stewards and expert Mystics in eclectic styles of magic we share both source information and a lifetime of experience direct with you. In our House, the Bloody Mary family - we teach you History, Voodoo, hoodoo, paranormal, folk magic, swamp magic and spiritualism. Expect a detailed presentation demonstrating the pioneering and legendary avant-garde style that Bloody Mary is so famous for."
-Bloody Mary
The Bloody Mary mission is to offer our savvy travelers unrivaled diversity through behind the scenes outings. Join hand-picked, spirit-filled Tours of New Orleans, Ghost Hunts, Séances, Weddings, Psychic Readings, online, on phone and in person services.​
Now try Bloody Mary VIP tours & her Haunted Museum & Spirit Shop. Take the " Bloody Mary tour" . We show you the insider's New Orleans while our storytelling and narration enthralls. We offer way more than what you could expect from "just" any New Orleans tour.​
Let us take you One Step Beyond! Your experience awaits as you gain access inside buildings than no other tours in town can take you to and show you the other side outside of many our famous and forgotten spots too!​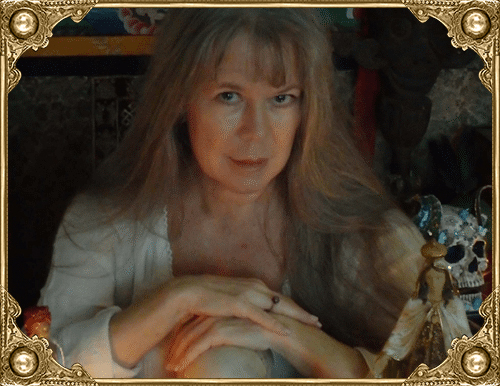 MELISSA
The Text Block element is a smart combination with both a header and paragraph, to help you create cohesive, uniform sections on a page. Easily drag and drop a Text Block onto your canvas and then edit properties such as font, position, color, fill etc. to complement your design.
MAGIC MIKE
The Text Block element is a smart combination with both a header and paragraph, to help you create cohesive, uniform sections on a page. Easily drag and drop a Text Block onto your canvas
LADY JESSICA
The Text Block element is a smart combination with both a header and paragraph, to help you create cohesive, uniform sections on a page. Easily drag
Melissa
The Text Block element is a smart combination with both a header and paragraph, to help you create cohesive, uniform sections on a page. Easily drag .
Natural Intuitive, Voodoo Apprentice, Paranormal Researcher & Tour Guide
Rachel is a New Orleans Native, the 3rd Generation in her family to call New Orleans home and a self proclaimed orphan of the city as the only remaining family she has here is in Cypress Grove Cemetery. She was born at Charity Hospital in the 80s and has been seeing ghosts and communicating with spirits since she was a small child.
Rachel spent 7 years in Los Angeles working in Hollywood before coming home to New Orleans exactly like her grandmother did before coming to New Orleans in 1950. Swamp Witch on Facebook, Swampophile on other platforms. Her dad was Lakota, a stolen child and the swamps have been calling her back since she was a child. She finally answered the call of the spirits to return to New Orleans in 2022. Now, she leads tours in the French Quarter, Van Tours and communicates with the spirits at night in our Haunted Museum during ghost hunts. Rachel is a mother of 4 kids who are all also able to see and communicate with spirits. They have fun playing with the ghost children in our haunted apartment. Rachel has been obsessed with New Orleans sordid history her whole life and enjoys sharing this knowledge guests.
%content7%
RESERVATIONS: 504-915-7774